If you are one of those who dream of the lights of Broadway, the great theaters and music, at Casual Hotels we believe that you should not miss out on the range of musicals in Madrid this year.
From musical tributes to pop idols such as Michael Jackson or Freddy Mercury, going through successful Spanish productions such as La Llamada, to works that have become a classic on Madrid billboards such as Billy Elliot or the great reference in terms of show and public concerns in recent years, The Lion King.
In just over 6 years in Madrid, the show that emerged from Disney's children's success has exceeded 3 million viewers, adding more than 80,000,000 viewers worldwide and more than 70 international awards, and this coming winter will have a new movie that will feature the voice of Beyoncé.
Therefore, for all those who have not yet enjoyed the unique experience of this work that resides in the Lope de Vega theater, there is still time to see it. At Casual Hotels we offer an ideal pack for two people with the ticket included if you make the reservation directly through the website, so that you and your partner can enjoy the musical The Lion King in Madrid without any problem.
Coming soon Anastasia
Our Casual Madrid del Teatro hotel (c/ Echegaray, 1), like the rest of the chain's establishments, is a themed hotel, in this case it precisely recreates the sensations of musicals and theater, which is why it is the hotel ideal for lovers of plays and musicals.
On the other hand, although there is no confirmed date yet, the musical Anastasia will be released next October in Madrid, something that the great musical public has been waiting for years, so at the moment the exact dates of the work are confirmed, As with The Lion King , the Casual Hotels website will offer a hotel night pack with a ticket to the musical Anastasia.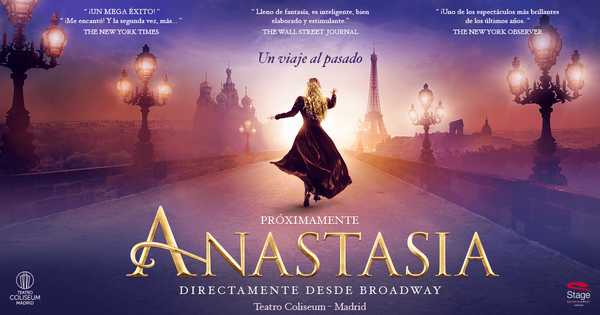 The center of Madrid never stops
A good musical must be accompanied by an alternative plan to have an afternoon of 10. Next to the Lope de Vega theater you can enjoy countless bars and restaurants.
In addition, for those who really fancy the true typical flavors of Madrid, the mythical Postas street and its squid sandwiches are also very close, as well as the Cavas area and the San Miguel Market, some of the most representative areas of Madrid and surrounding the Plaza Mayor, all less than 10 minutes from the Casual Madrid del Teatro hotel.
Nor should you forget the neighborhood of La Latina if you want to have fun without having to travel a lot. It is one of the areas of Madrid with the most variety of places and environments.
Comments