At Casual Hotels we believe in the importance of promoting the sporting talent of the youngest. Our story stems from the opportunities given to our CEO and founder of the chain, Juan Carlos Sanjuán , when he was very young. Thanks to this, they allowed him to start in the hotel sector to, over the years, come to have the dream of creating his own chain in Valencia and making it grow. For this reason, we like to get involved in actions and projects such as Héctor Faubel's FAU55 Racing team, with whom we feel very identified. Not only for being a great motorcycling champion of the "terreta", but for the excellent work he is doing with the young promises of the motor, among them his pupil Josito García, whom we have decided to sponsor. Josito20 , like the rest of the team, is full of enthusiasm and strives every day to grow and improve, maintaining the values of effort, improvement and above all, a lot of heart. This year he has also won the runner-up position in the Moto3 Spanish Speed Cup and he will surely continue to rise through the ranks, as he has no shortage of desire and skills.
FAU55 Racing in Cheste
Our congratulations to Josito, Héctor Faubel and the entire team of mechanics, the rest of the sponsors and the entire great motor family that accompany them. You have made us vibrate race after race. It is an honor to be close to you. We were delighted to see you at the Ricardo Tormo Circuit in Cheste, where we went with part of the Casual Hotels family, and also to follow you around the rest of the circuits in Spain.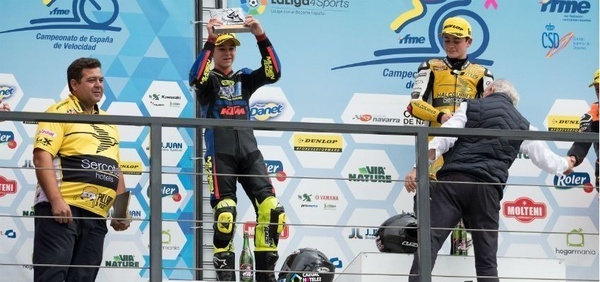 Ahead are many hours of work, new challenges, complicated moments, successes, etc. We hope that our support will serve to have more opportunities, not only for success, but to do what you like and are passionate about. Good luck Josh! Photos: FAU55 Racing.
Comments