Tradition above all
Seville is a city with a long history . It has so many artistic, cultural, leisure and social attractions that have made it one of the most universal, well-known and visited cities in the world, cradle and inspiration for writers, painters and artists in general.
Must visit
Seville has dozens of tourist attractions that will make your trip an experience. The Cathedral of Seville is the third largest in the world , it was declared a World Heritage Site by UNESCO in 1987. It is a monumental complex made up of the Giralda, the Patio de los Naranjos and the Royal Chapel. Another must-see monument is the Real Alcázar of Seville, being the Royal Palace that has been active for the longest time in Europe . Its origin dates back to the evolution of ancient Roman Hispalis, and it is as we know it now since the Muslim reconquest, with some integrations from other cultures.
Also, you cannot leave without knowing the 10 essential places that we recommend on the blog.
Our
Casual Sevilla de las Letras
hotel, located in the old quarter of the city and a short walk from the Cathedral, offers a free guided tour of the entire city to discover its corners and not miss a thing.
Gastronomy
If you go to Seville, you must try its gastronomy . We recommend that you try the " Tapas ", you can get them in any restaurant. Tapas are mini portions that will allow you to taste different dishes in a single meal. The " fried fish " and the " gazpacho " are the kings of a gastronomy that stands out for its variety.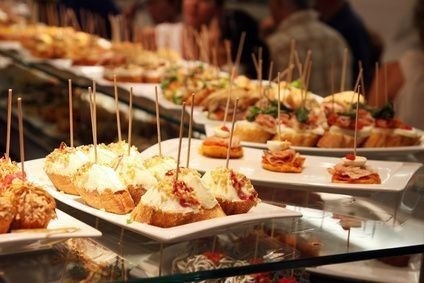 At noon the siesta is mandatory to recharge batteries and start the afternoon strong.
Outdoor leisure
On any trip there is always time to enjoy the leisure plans offered by the city and Seville is not far behind. In addition to being a city with cultural charm, it also offers a wide range of leisure activities for children. The Isla Mágica water park is a perfect plan to enjoy a refreshing time with family or friends.
When the sun goes down, the city is still full of life, offering you a sea of possibilities to continue enjoying it. A multitude of terraces open their doors so you can enjoy the Guadalquivir River and its charm.
Comments