On the banks of the Duero stands Porto, a city smaller than Lisbon that can be visited on a weekend getaway. So go making room in your agenda because you will not regret visiting it. At Casual Hotels we guide you on what you cannot miss in the Portuguese city and we tell you where to sleep in Porto. Can you come with us?
Porto is a city to explore on foot, to soak up its corners and its streets, sometimes very vertical. The Ribeira area, at the foot of Ponte de Dom Luís I, is magical and welcoming. Without a doubt, one of the most authentic neighborhoods in the city.
The medieval streets of this historic neighborhood are one of the main attractions of the city. Although this city has so much to offer that we can not stay with a single attraction. Here we leave you other essential places:
Vila Nova de Gaia, with the typical and impressive cellars of its famous wines on the other side of the Duero. Porto is the perfect destination for lovers of these wines who can enjoy a visit to the cellars full of barrels or participate in tastings.
The Clérigos Tower is another emblem of the city. If you manage to ascend the 200 steps that take you to the top of the viewpoint, you will have spectacular views. The tower dates from the 17th century and measures 78 meters.
Very close to the Torre de los Clérigos you will find the Lello bookstore, famous because it served as inspiration for the writer JK Rowling to write the books of the Harry Potter saga.
If you like the avant-garde, the Casa da Música is another obligatory stop. It is a futuristic building by Rem Koolhaas. Opposite, you can visit the Jardim da Boavista, with its monuments, and nearby the Bom Sucesso Market,
You also cannot miss Aliados and Bolhão, a neighborhood full of traditional shops, cafes and baroque churches. There you will find the beautifully tiled São Bento train station and Avenida dos Aliados, the heart of downtown Porto.
As for gastronomy, the fracesinha stands out, made with a base of bread to which sausage and meat are added, covered with gratin cheese and a spicy sauce. You can't miss the petiscos either, which are like our tapas. In addition, cod-based dishes and desserts such as pastels de nata are very typical.
And this is just an appetizer of Port. If you are looking for hotels in the center of Porto, in our
Casual Inca Porto
we are waiting for you with open arms so that you can enjoy the magical atmosphere of the Inca civilization in the center of the city and to accompany you on this trip.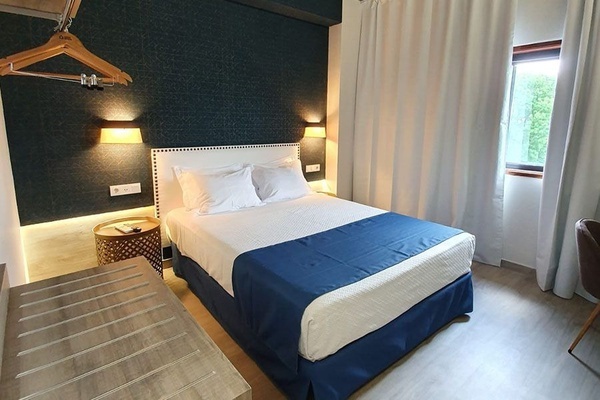 Comments