Thanks to the collaboration agreement between Casual Hotels and Save the Children , on Wednesday we had a visit by a group of children at risk of social exclusion to the Casual del Cine Valencia hotel, to show them the job options offered by a hotel establishment.
The main objective of this action was for children at risk of social exclusion, with limited access to employment information, to learn about the job opportunities offered by a hotel and to emphasize breaking with the assignment of roles by gender. To do this, they were able to speak with 2 maids and a waiter, who explained to the children their tasks and their day-to-day work.
A group of 23 children, between the ages of 7 and 11, spent Wednesday afternoon at the Casual del Cine hotel, getting to know its rooms and the stories that had inspired them. After visiting the themed rooms, the children enjoyed a snack and a talk about the operation of the hotel and the different profiles and jobs that are needed for its operation.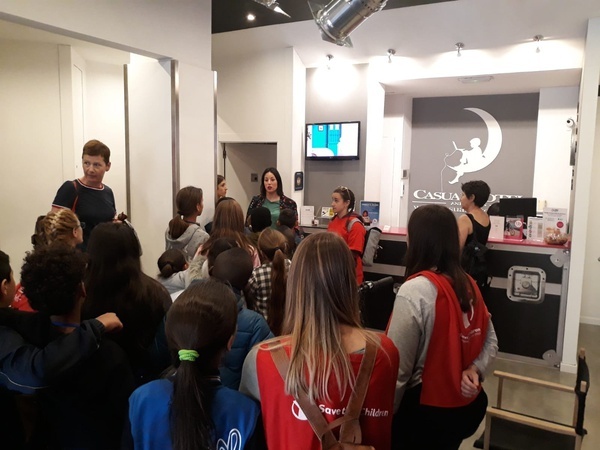 An action that has served to strengthen the commitment to Save the Children and to help children to see their options for the future expanded.
Comments