Books play an important role in reading as a window to the universe and have the ability to transport us to other worlds. They are the only ones that always let us customize the stories we read between their pages. They give us the letters and we transform them through our imagination. It is one of the ways to develop our creativity.
The UN established to celebrate the day of the book to promote reading, publication and copyright worldwide. Reading is a personalized experience, a post we published three weeks ago and if you haven't read it yet, we invite you to click. Worth.
Read and travel with the Seville Book Fair
On May 23, the Seville Book Fair begins until June 2 in Plaza Nueva. This year the fair will rejuvenate with storytelling, workshops, puppets and parades for younger readers. The V Centenary of the First Around the World is celebrated with the motto Reading I go, traveling I come and Portugal as the guest country since the president of the Seville Book Fair Association, Esperanza Alcaide and Joao Queirós, the Consul General of Portugal, they sign an agreement with which they seal their collaboration commitment.
Of course you will not go alone in this fair. If you don't have someone to go with, don't worry because writers like Daniel Ruiz, Carmen Camacho, Antonio Rodríguez Almodóvar and Elisa Victoria will accompany you along the route. If you want more information about the event schedule, visit the official page: http://ferialibrosevilla.com/.
In addition, this day commemorates the death of William Shakespeare, Miguel de Cervantes Saavedra and the Inca Garcilaso de la Vega in 1616. We must combat illiteracy, promote culture, pay universal tribute to books and authors, encourage people to enjoy the pleasure of reading.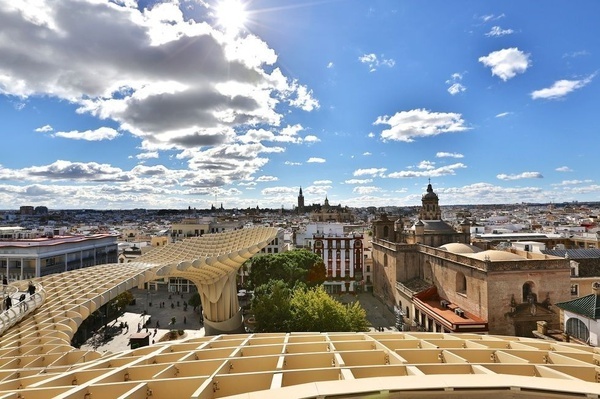 Seville is a city to read and that is why Casual de las Letras Sevilla was born. What a coincidence that one of the rooms is themed around the work of Don Quixote de la Mancha. Who knows if, due to a fortuitous event, you could live unique experiences that will last throughout your life. Going on a trip for a few days to disconnect is appreciated, but breaking the routine to do something out of the ordinary is another STORY. It is never too late to take the initiative. Now that there is still time, you can start with the Seville Book Fair where you can stay in another of the most representative themes of Spain. Both Casual de las Letras Sevilla and Casual Don Juan Tenorio Sevilla are hotels in the center of Seville, family hotels if you plan to go with your children, and hotels that allow pets. By chance everything can be.
It will be a trip that will show you a literary trajectory. Now there is a different reason. Travel to culture!
Comments