The day before, Eva was turning 50, and Carmelo had prepared a surprise party for her in Canet de Berenguer, a few kilometers from Valencia, where he would ask her to marry him.
The next day, after Eva said yes, they celebrated the wedding ceremony, taking advantage of the fact that Carmelo had gathered all the couple's family and friends there. I had everything planned.
To spend the wedding night , Carmelo contacted us to stay at one of our hotels in Valencia, and we couldn't refuse to contribute to this love story, so we booked them a Casual Stars room at the Vintage hotel.
But the surprises do not end here. The Vintage team , knowing the surprise that Carmelo had prepared for Eva, wanted to surprise them. Some 50th birthday balloons, a bottle of cava, a rose and our famous chocolate rocks were prepared in the room, so that when the couple arrived in the room, they could enjoy a romantic evening.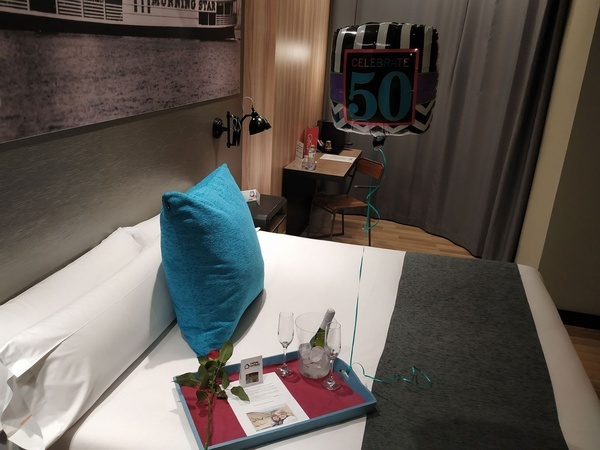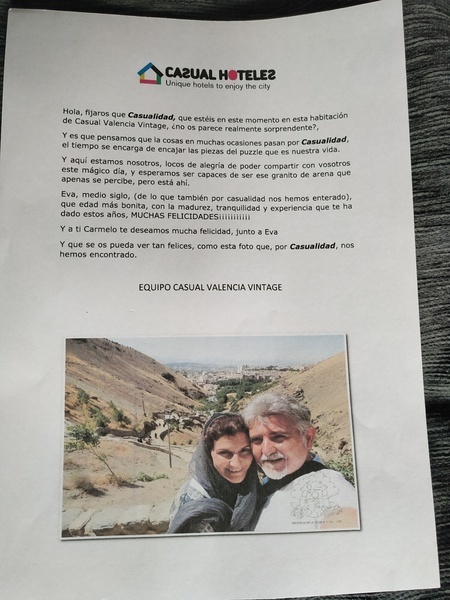 The next day, they enjoyed the city of Valencia and left for Lisbon to spend their honeymoon.
After the honeymoon, Carmelo told us that the idea of the marriage proposal stemmed from a surprise that Eva organized two years ago for her birthday party. "Seeing all our friends all at once and all in white made me feel like the luckiest man in the world, and I would have married her at that time." Carmel said.
For that reason, he decided that the proposal deserved such a nice surprise and we wanted to make it a little more special, if possible.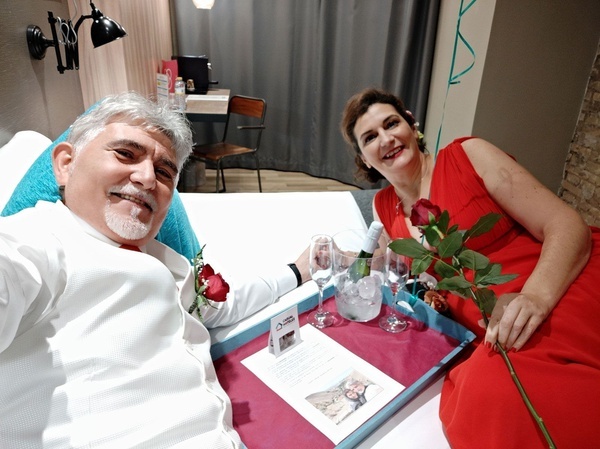 For us, these moments are what build the Casual spirit and encourage us to continue making our customers feel special.
And as Carmelo told us, we are left with this phrase:
"Because coincidences create magical moments that are remembered with love."
Comments